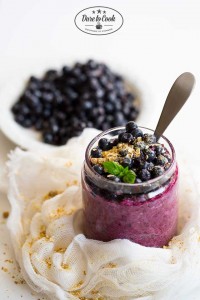 Porridge accompanies me throughout the entire year, however summer breakfast version is the best! When I go to bed in the evening I long for the morning … 🙂 I blended the raw oat flakes with fruits for the first time and that's what I will keep doing this summer in different variations. The porridge absorbs natural fruit juices, becoming delicate and creamy. I do not add sugar nor honey, I want to taste the summer free of any embellishments. The only additions are fresh fruits, fiber and wheat germs – it's beautiful and tasty. An energetic bomb that I recommend!
INGREDIENTS:
1/2 cup raw rolled oats
1/2 cup blueberries – put some aside for decoration
oat bran
wheat germs
optionally almonds/nuts
Blend rolled oats with fruits in the evening and refrigerate for the night. After taking out from the fridge leave for a few moments to warm up and serve with fresh fruits, bran and almonds.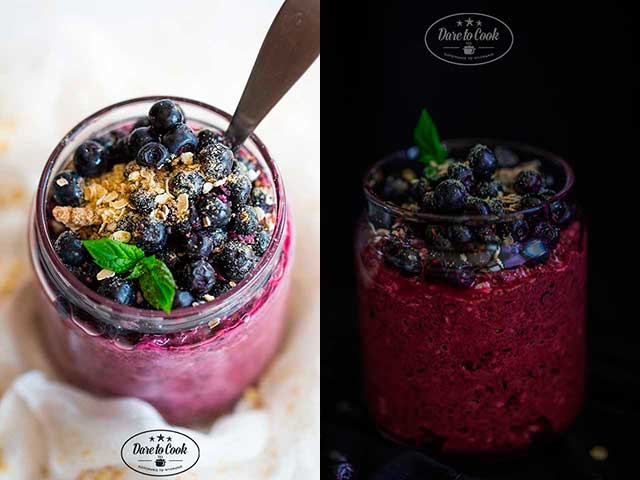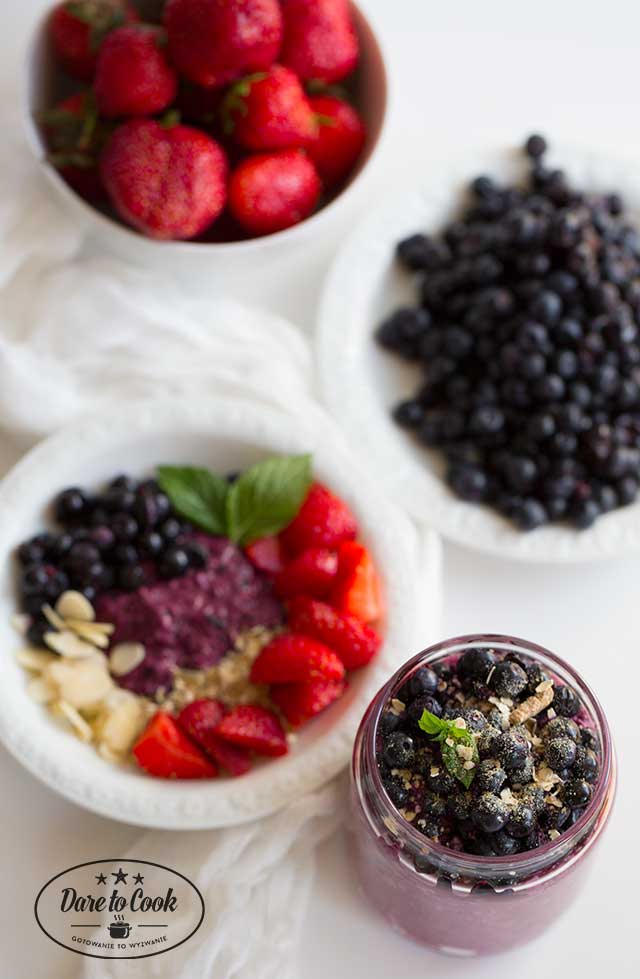 Ten post dostępny jest także w języku: Polish