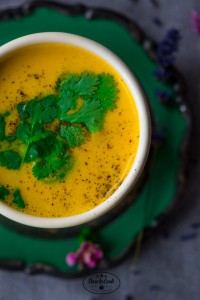 Autumn is my time for soups. Corn chowder is one of my favorites. This one is mixed with delicious yellow tomatoes and some cheese. So comfy, so easy, so good:-) Autumn has arrived!
INGREDIENTS:
4 pcs corn
1 kg yellow tomatoes
200 g cheese Philadelphia type
1 l. broth
lemon juice
cilantro
salt
pepper
1 tbl spoon butter
In a small saucepan, melt the butter over medium heat. Add the tomatoes and boil util fallen apart. In large pot add cobs, stock and bring to a boil. Reduce heat to medium and simmer, stirring occasionally, until corn is tender – 15 minutes. Cut the cobs with sharp knifes. Into the broth goes cheese and tomatoes. Blend the broth with vegetables in food processor. Sieve the soup, add some salt and pepper. Serve with some lemon juice and coriander. Delicious!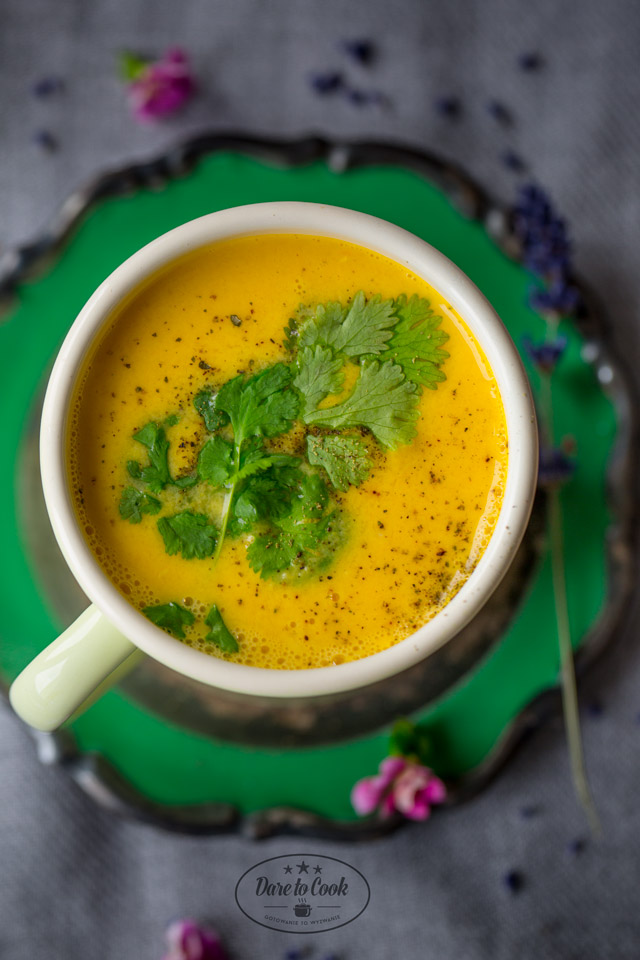 Ten post dostępny jest także w języku: Polish