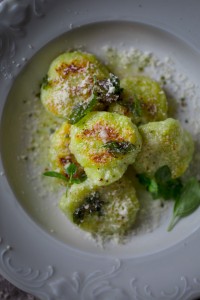 This recipe I found at Jaimie's Oliver on line site, and I loved it. I modified it a bit, but it still delicious and mouth watering food. I feel like I've been waiting for them my whole life 🙂 This is your must do this autumn recipe! Good luck!
INGREDIENTS:
bunch of basil
250 g ricotta
125 g dziugas / Parmesan cheese
2 eggs
1 egg yolk
75 g flour+ 2 tablespoon
1 tbls corn starch
3 tbls butter
1 lemon
parmesan to serve
Ricotta, basil, grated parmesan and eggs blend in a pure. Using a large spoon, fold the flour into ricotta mixture. In some container mix corn starch with flour, using a teaspoon place ricotta mixture in a flour.Sprinkl on a top with some thin layer of a flour and put overnight into fridge.  Cook gnudi into boiling water for about 1 minute after they float on a top. Reheat on pan with melted butter till they slightly brown. Serve with some extra cheese. Delicious!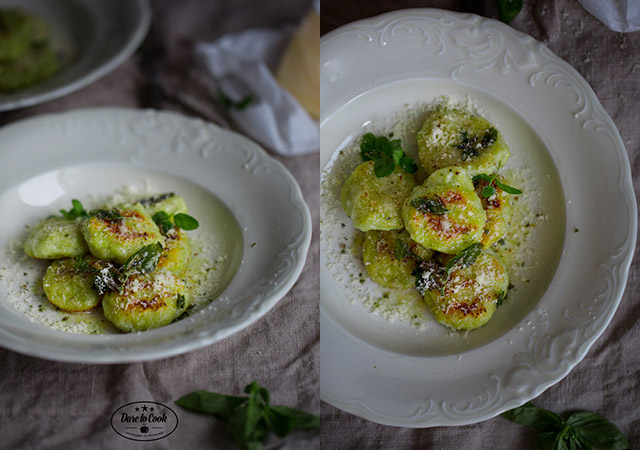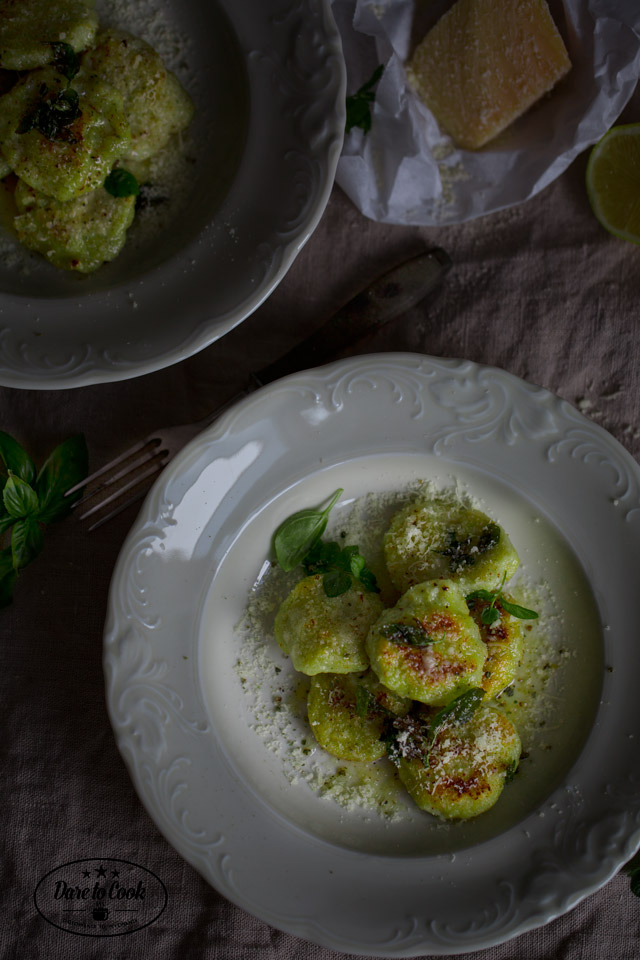 Ten post dostępny jest także w języku: Polish