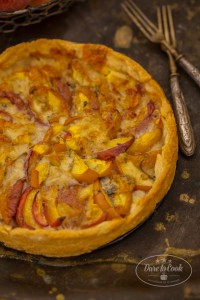 It's delicious, it's sweet, it's savory, it;s seasonal and very cheesy. I used only half of the dough from this recipe, the other half you can freeze or bake another tart:-)
INGREDIENTS:
DOUGH:
2 cups flower
200 g butter
salt
1/4 cup ice cold water
FILLING:
1/2 kg peaches
150 g cottage cheese
150 g goat blue cheese
rosemary
Combine butter, flower, salt and water in bowl. Refrigerate for 60 minutes. I used for my 23 cm baking tray  1/2 of the dough.. The dough goes into the oven for 10 minutes – until the crust is slightly browned, 180 degrees. We spread the cottage cheese all over the cool tart.  Sliced peaches with rosemary goes on the cottage cheese and we sprinkle goat blue. Bake for 20 minutes until it's all set and light golden.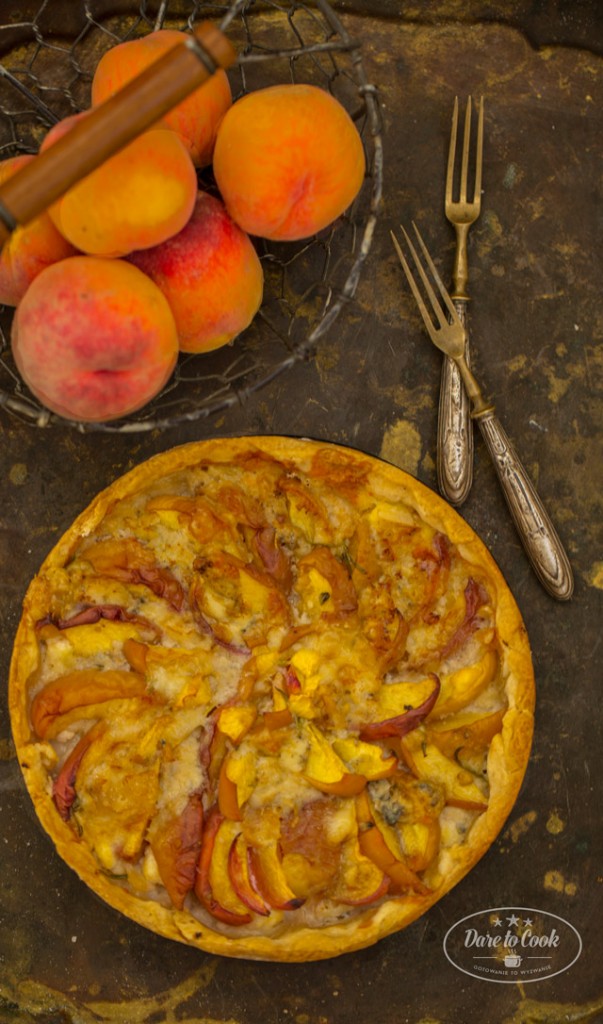 Ten post dostępny jest także w języku: Polish