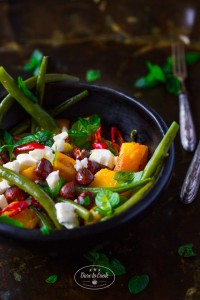 I baked whole pumpkin and I keep adding it to different dishes.Autumn time, it's lovely and delicious time.  This salad recipe is so simple and so good, the perfect combination I can just highly recommend it 🙂
INGREDIENTS:
300 g green bean
2 slices baked pumpkin
nuts
feta cheese
1 chilli
fresh mint
1 tbl spoon tahini paste
1 tbl spoon lemon juice
60 ml olive oil
salt
Boil green bean till its al dente. Cut pumpkin in smaller chunks. Mix together oil olive, lemon juice and tahini. In oven or o the skillet pan bake nuts till lightly brown. Into the bowl goes green bean, pumpkin, chilli and some tahini vinaigrette. Sprinkle salad with some feta cheese , nuts and fresh mint.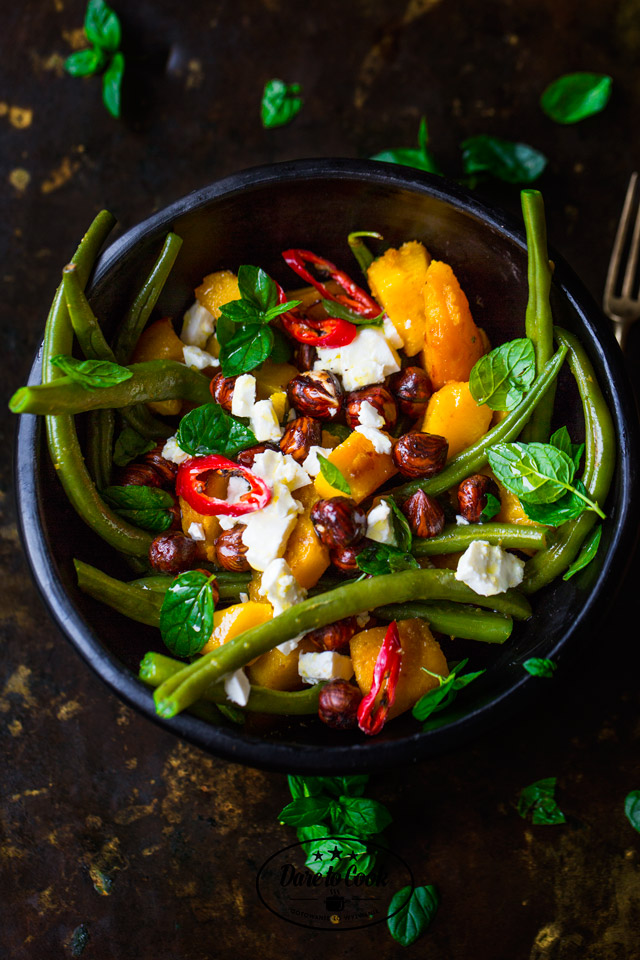 Ten post dostępny jest także w języku: Polish