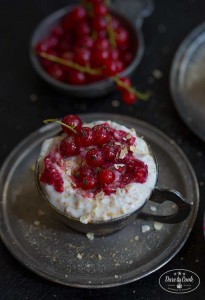 A healthy, nourishing breakfast, "raw food" style has become my fascination  recently. During experiments, another porridge has been created, this time with vegetable milk, delicious redcurrants and ultrahealthy wheat germ. Such breakfast is an energetic bomb for the entire day!
INGREDIENTS, SERVES 2:
250 ml coconut milk
1/3 cup raw rolled oats
1 spoon wheat germ
1 cup redcurrants
1 spoon honey
Blend rolled oats with coconut milk until homogeneous and set aside for a few minutes. Put aside a few redcurrant twigs, blend the rest together with honey. Add redcurrant mousse and wheat germ to the porridge and garnish with fresh fruit. Enjoy!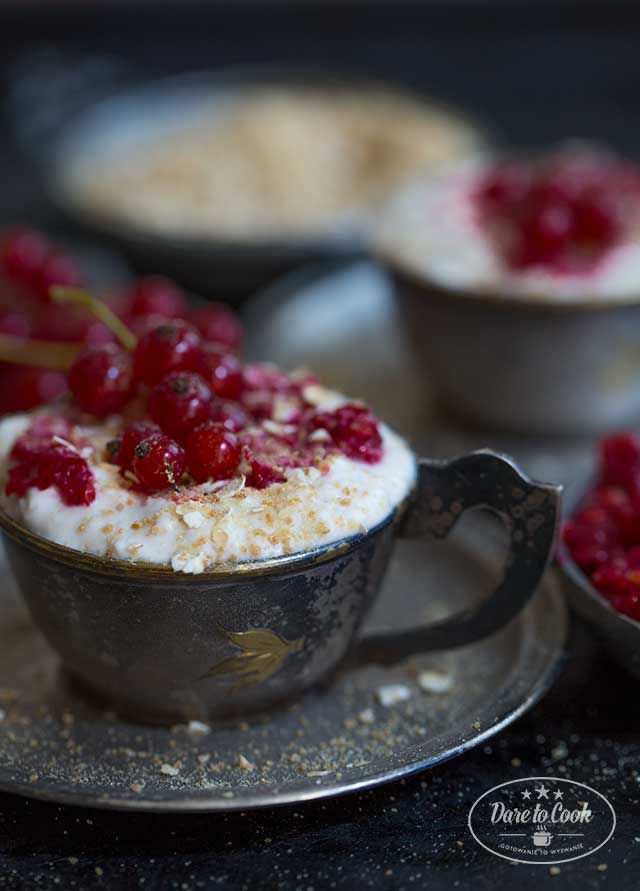 Ten post dostępny jest także w języku: Polish