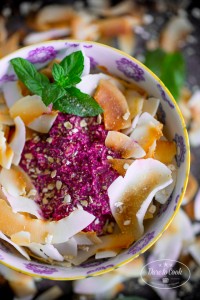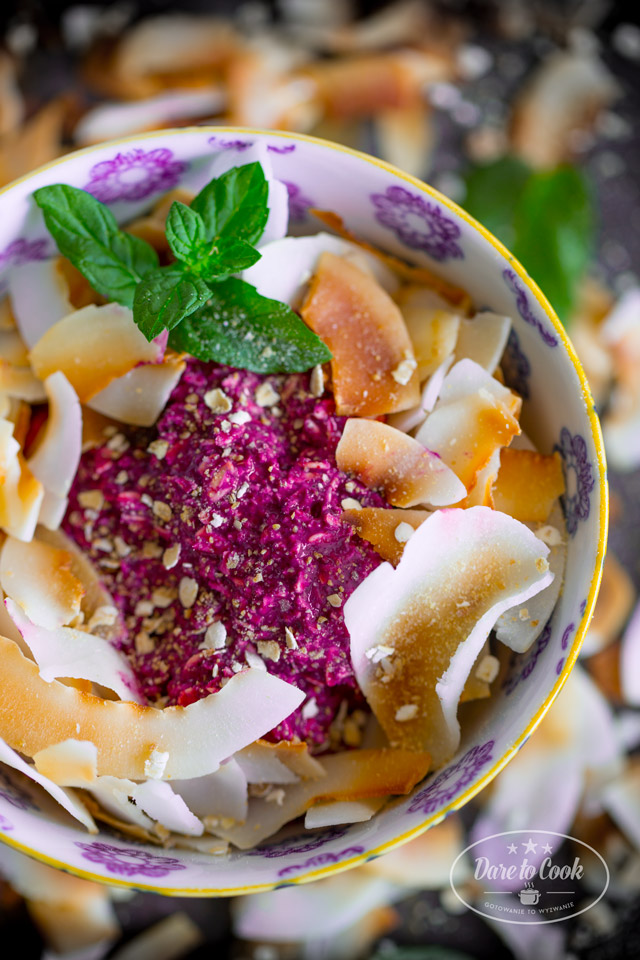 Another lovely summer breakfast made my day. Love it!
INGREDIENTS:
1/2 cup raw rolled oats
1/4 cup blackcurrant mousse
oat bran
wheat germs
coconut flakes
MOUSSE:
1 kg blackcurrant
1/4 cup sugar
Blend rolled oats with mouse. Place desired amount of coconut flakes in a large skillet. Cook over medium heat, stirring frequently, until the flakes are mostly golden brown. 
Mousse:
Melt the sugar and butter in a heavy pan, oven proof pan and cook for a while. When the sugar with butter is darken stir in the blackcurrant. Cook for 20 minutes. Set aside. Sieve the fruits.

Porridge serve with coconut flakes, wheat germs and oat bran.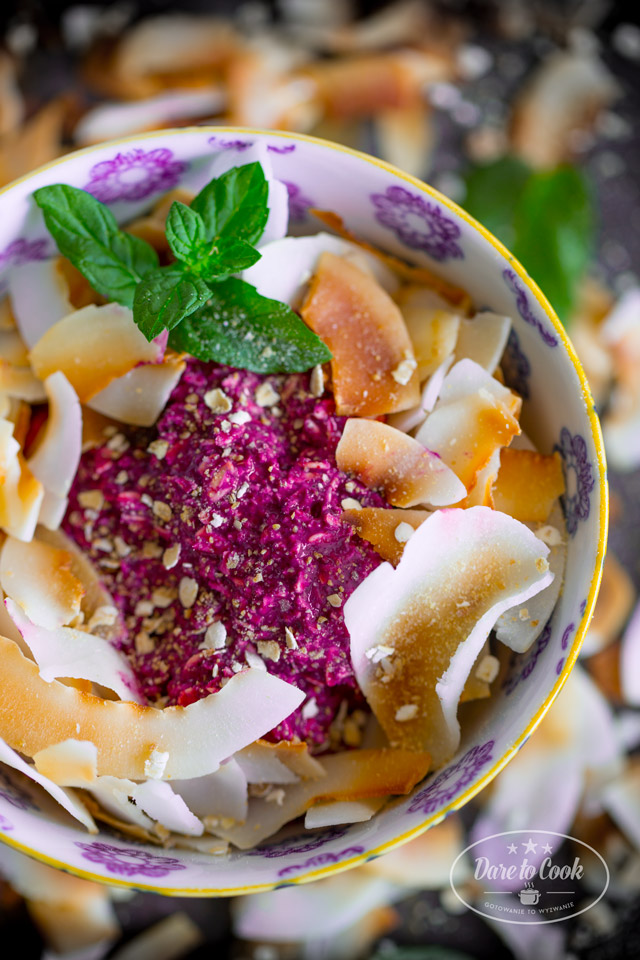 Ten post dostępny jest także w języku: Polish