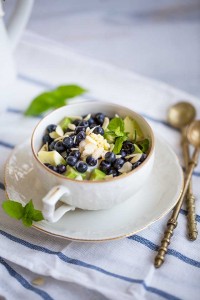 I did not intend to publish this recipe, but after posting its photo on Instagram it turned out that it was not just me who was ravished by this super simple and tasty breakfast Millet groats is a big hit for me this summer: savory or sweet, it is gone in a blink of an eye and we cannot believe how long it had taken us to discover.
INGREDIENTS, SERVES 2:
1 avocado
2 spoons almond flakes
blueberries
1/3 cup millet groats
wheat germ
2 spoons natural yoghurt
Cook millet groats according to package directions. Mix cooked groats with yoghurt and wheat germ Serve with diced avocado, blueberries, and almond flakes. Cheers!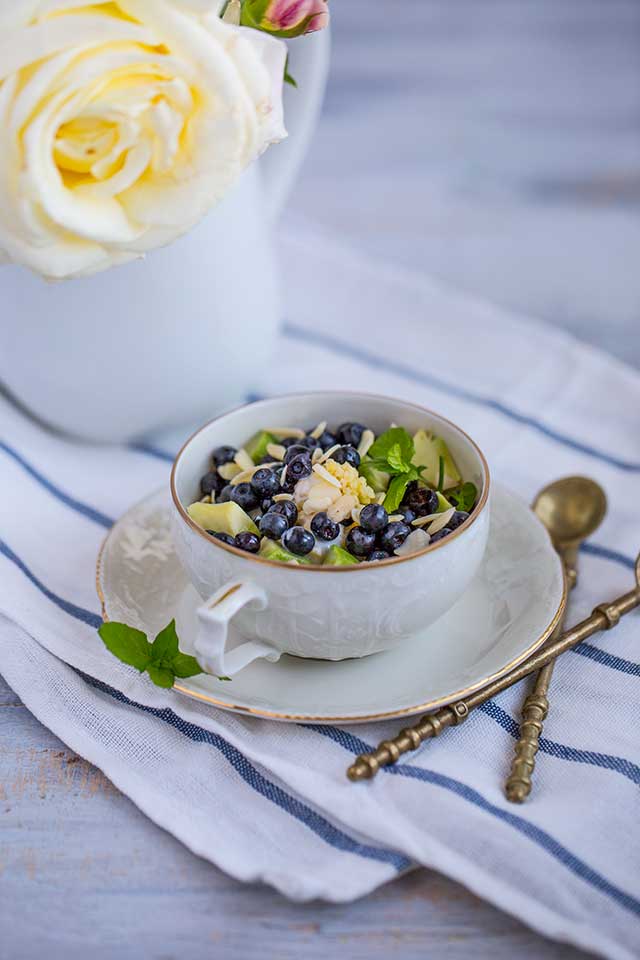 Ten post dostępny jest także w języku: Polish