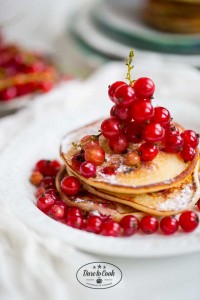 So good, so tasty, so comforting;-) Those excellent, fluffy pancakes with ricotta and redcurrants were on my mind for a couple of last days. Cheese in my fridge was about to expire so quick decision and after 30 minutes we were eating those beauties. I found the recipe at Martha's Stewart blog but the dough was too sticky so I add some milk, some fruits and there we have perfect pancakes:-) You can serve them for breakfast or afternoon snack or just eat them whenever you want :-)!
INGREDIENTS:
2 eggs
vanilla sugar
1/2 cup milk
3/4 cup flour
4 tablespoon sugar
250 g ricotta cheese
fresh fruits / red currants
canola oil
Whisk eggs with sugar, add ricotta cheese, milk, flour, sugar and whisk until combined. Add some fresh fruits. Heat canola oil in nonstick skillet, using a spoon apply dough on skillet. Cook until slightly browned 3 minutes each side. Serve hot, dusted with sugar and with some extra fresh fruits.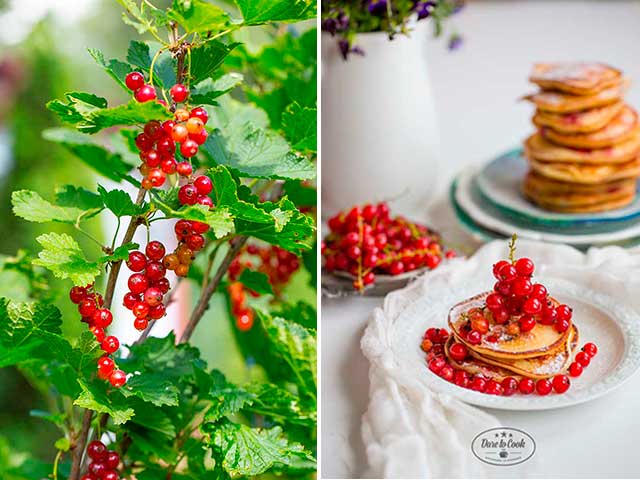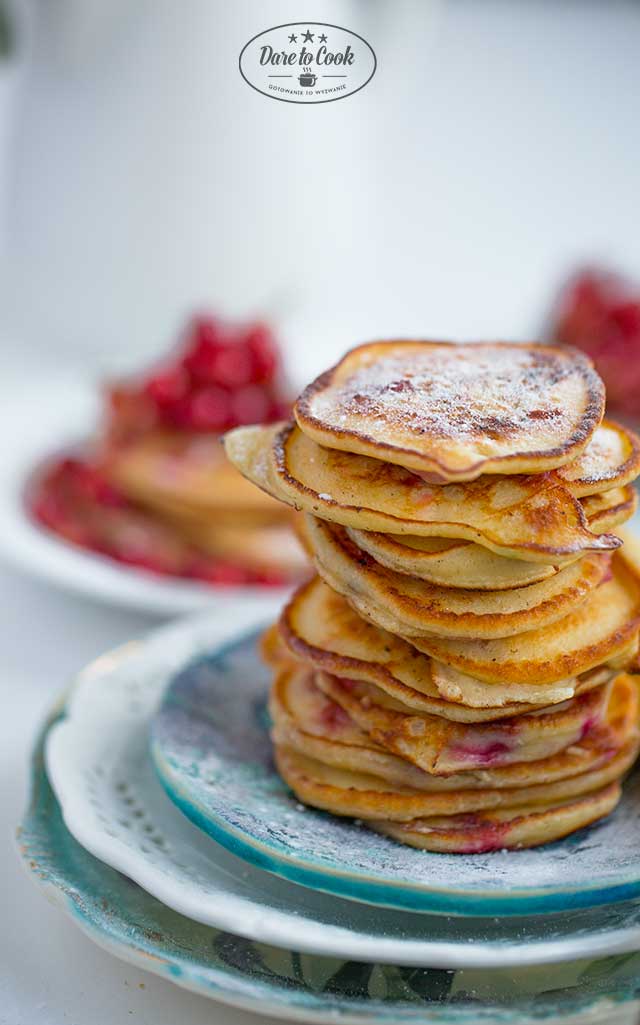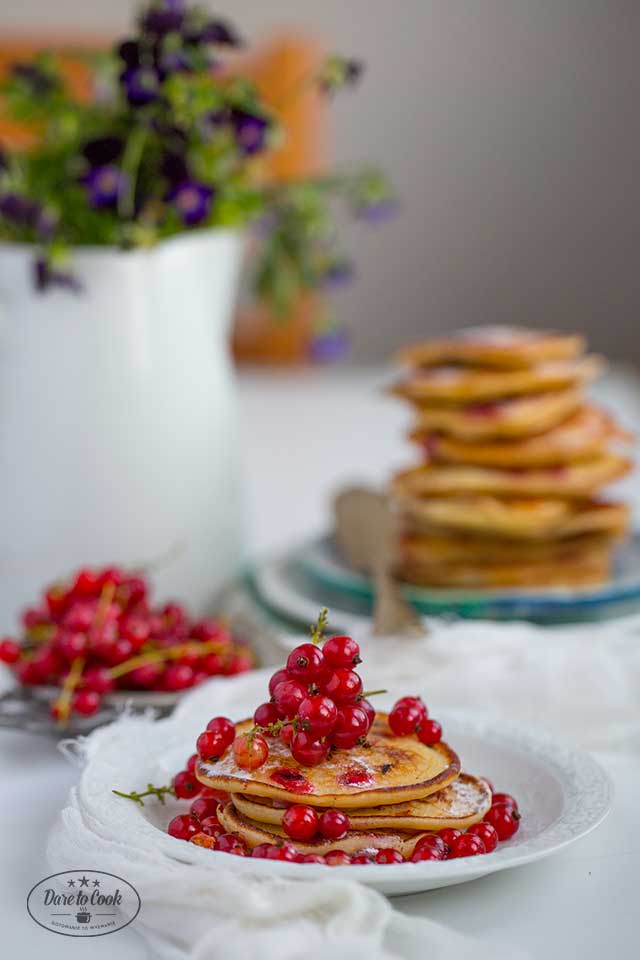 Ten post dostępny jest także w języku: Polish