BLUEBERRY MINI GALETTE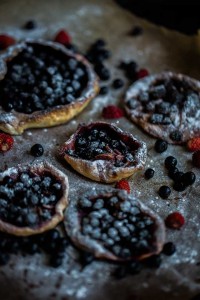 Fresh fruits, buttery dough and sweet caramel – there are no better things for summer teatime. I used half of the dough from strawberry tarte tatin to make those beautiful mini galettes. You can make twelve small, or six medium cakes. Serve hot or cold, it doesn't matter they are so good that you eat them immediately:-)
INGREDIENTS:
dough from this recipe
fruits: blueberries, wild strawberries, raspberries
20 g sugar
1/2 spoon butter
1 spoon lemon juice
CARAMEL: Melt the sugar and butter in a heavy pan, and cook for a while. When the sugar with butter is darkened add the lemon juice. Cook for some more couple minutes. Set aside.
Preheat oven to 180 °C. Roll the dough on flowered surface and cut circles. Evenly distribute fruits on each crust, leaving 1 cm clear space around the edges. Fold crust over fruits. Brush the fruits with caramel. Bake for 25 minutes until crust edges are browned.
Serve hot or cold with some extra powdered sugar.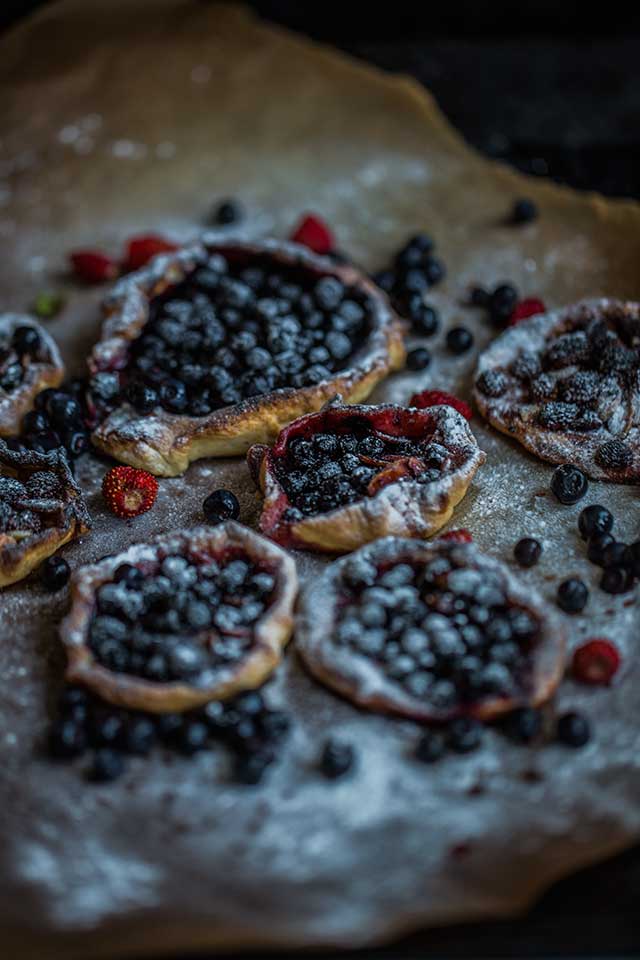 Ten post dostępny jest także w języku: Polish